About Us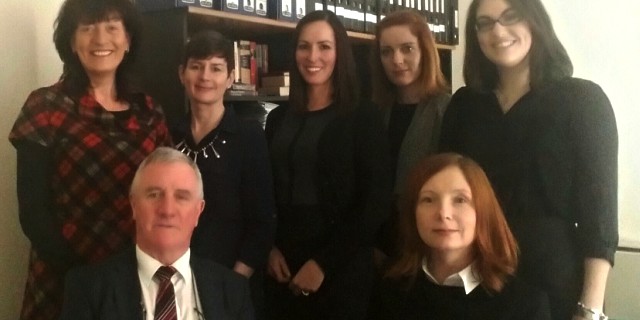 Purcell & Kennedy is a progressive Waterford solicitors firm, committed to the expert provision of a full range of legal services tailored to meet the diverse needs of our clients.
We are committed to understanding those needs, whether they be in a personal or business capacity, and to delivering expert practical legal advice and action at all times.
We pride ourselves on our professional approach to each case and to ensuring clients know they have made the right choice by coming to us at Purcell & Kennedy. Our practical experience and proactive personal service is the basis upon which we build long-lasting client relationships. Our commitment to continuing professional development means we stay abreast of changes in areas of law, business practice, and legal obligations, further ensuring we provide clients with the very best and most relevant legal advice.
For business clients, we deal expertly and efficiently with all aspects of Commercial and Company Law, including company formation, shareholders agreements, employment law, debt collection, etc. Our record in doing so sees us continue to enjoy a close working relationship with sole traders and companies of all sizes throughout Waterford and further afield.
For personal clients, we understand that dealing with legal matters can be a confusing and even traumatic time. We pride ourselves on providing a personal service to ensure they fully understand the options open to them and the process and requirements for each, and to help them feel more comfortable in doing so. No matter what your legal situation or needs, we will provide that same personal service to you.
The combination of our approach and expertise has seen our firm regarded as leading Waterford solicitors since establishment in 1980, first as Purcell & Cullen, then as Purcell Cullen Kennedy, and now as Purcell & Kennedy.
The name may have changed as Sonja Kennedy first joined founding partners John Purcell and William Cullen, and then later as William Cullen retired, but our ethos and our commitment to clients has always remained the same.
We continue to offer a friendly and dedicated service to all our clients, and we guarantee we have the expertise, experience, and resources to deal with your legal needs.